AI-based classification may guide preoperative decisions in ASD patients
2019-11-21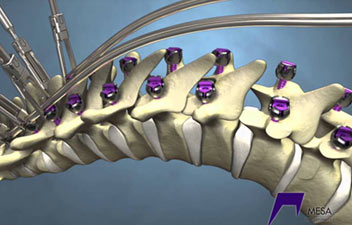 Hierarchical clustering of patient data using artificial intelligence (AI) can identify patterns that may guide preoperative decision-making in adult spinal deformity (ASD) surgery by predicting outcomes and major complications, a collaborative study by the International Spine Study Group and the European Spine Study Group has indicated.
The paper was presented at the Scoliosis Research Society annual meeting (18–21 September, Montreal, Canada) by lead author Christopher Ames (UCSF, San Francisco, USA). Ferran Pellisé (Vall d'Hebron Institute of Research, Barcelona, Spain) presented the findings most recently at the EUROSPINE annual meeting (16–18 October, Helsinki, Finland), where the paper featured in the Best-of-Show session. Miquel Serra-Burriel (UPF, Barcelona, Spain) was the lead AI data scientist for this work.
In the study, Ames and Pellisé note that AI-based, unsupervised clustering provides a wide view of outcomes and complications, and can be used when risk outcome calculators are not feasible or available. Cluster-based risk/outcome classification will likely have a significant impact as a decision support tool, Pellisé said at EUROSPINE. Ames noted at SRS 2019 that the surgeon of the future will be a 'chimera' combining human and artificial intelligence to improve patient care. Through the collaborative analytics study, the US International Spine Study Group (ISSG) and the European Spine Study Group (ESSG) aimed to create a risk-benefit adult spinal deformity (ASD) classification or efficiency grid using AI unsupervised cluster analysis which is intended to assist surgeons and patients to identify treatment options yielding the highest health related quality of life improvement, combined with the lowest risk.